Pledge Drive Premiums
These premiums are available by phone only. Please call 800-549-8855 (549-8855) to pledge and claim one of these gifts. SOME GIFTS MAY BE 100% CLAIMED. WE WILL DO OUR BEST TO KEEP THIS LIST UP-TO-DATE.
Custom Wine Cellar Design
San Luis Obispo
Initial consultation with designer and contractor, 3D renderings, Preparation of construction costs, Specification of cooling unit, Lighting layout plans, Racking material recommendations, flooring recommendation, countertop recommendation, wall tile recommendation, and design presentation.
Minimum Pledge: $365
Morin Brothers Oil Change Service
Up to 5 quarts of conventional motor oil, oil filter, engine and chassis inspection. Inspect fluid levels & condition, tire pressure, tread depth, brake pad, drive belts, cooling system and more.
Minimum Pledge: $120
Rizzoli's Maintenance Service
Up to 5 quarts standard or synthetic oil, manufacturer-recommended oil filter, 60-point relieability inspection, tire rotation, oil & filter recycling, quality assurance road test, exterior car wash, and interior vacuum-includes a courtesy shuttle!
Minimum Pledge: $120
Louisa's Restaurant $25 Gift Certificate & Goodies)
$25 Gift Certificate, Louisa's T-shirt and Coffee mug, Salt 'n Pepper shakers
Minimum Pledge: $75
Canyon Art 5" x 9" Fused Glass Plate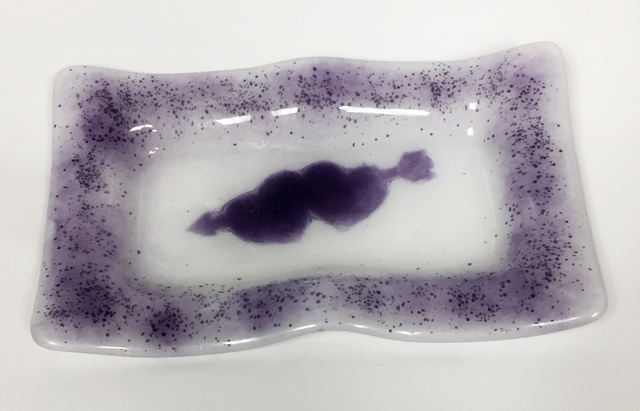 This handcrafted glass plate from the workshop of Rich and Kersti Lasiewski [la-CHEF-ski] features fluted edges of fused white glass with purple hearts and acccents made with iridized glass.
Minimum Pledge: $60
Boo Boo Records $20 Gift Certificate
A $20 gift certificate for use at Boo Boo records in San Luis Obispo.
Minimum Pledge: $60
From War to Peace Bomb Bottle Opener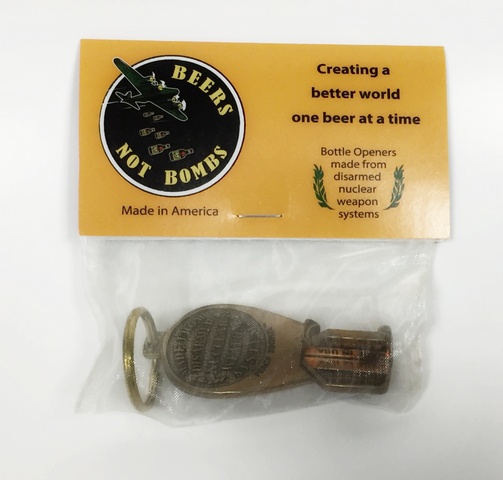 "The Bomb"- In the shape of a 1940's era Mark III atomic bomb, this Fat Man packs a payload of tall cold ones. Getting bombed is rarely a good thing, but if you are inclined to do so, please do it the right way: with a beer!
Minimum Pledge: $60
Buckeye Burl Twist Pen - BLUE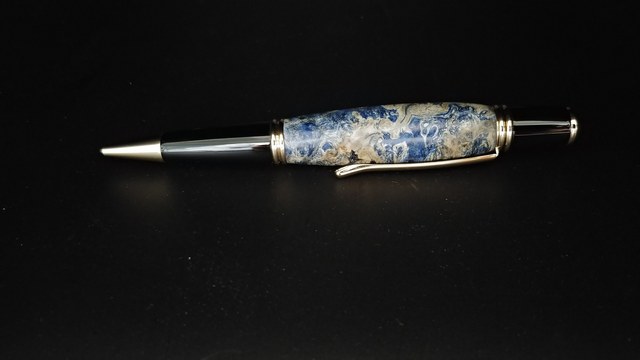 Dramatic contrasting figure created from the burl with inclusions and voids creating a startling pattern in the wood.
Minimum Pledge: $60
Book: C-LAGER
C-lager: Stalag Luft IV & the 86-Day Hunger March is an account of the service history of Sgt Donald D. Dorfmeier and the air war in Europe during WWII; his subsequent capture, participation in the longest forced march of any group of Allied POWs in Germany during the winter of 1945, and later escape during the closing weeks of the war. The story also chronicles the heroism and spirit of airmen in his lager who exhibited the courage and inspiration to survive a long and difficult march in spite of great hardships and much suffering.
Minimum Pledge: $30
Wine Glass Coasters
Set of 4 whimsical fabric coasters to keep your wine glasses base covered and keeps nasty rings off of your coffee table.
Minimum Pledge: $30
From War to Peace Wine Bottle Stopper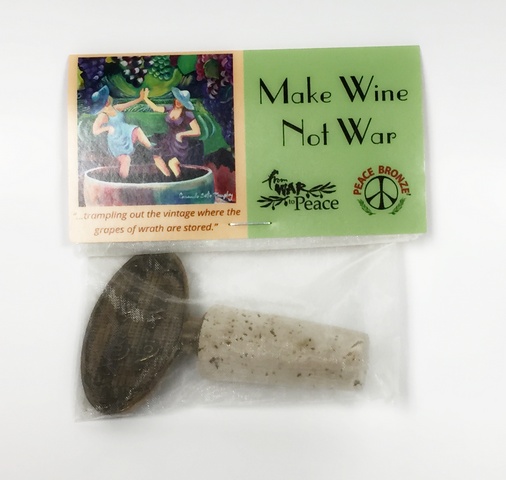 Our view is that the world would be a better place if there was no more war and you could keep your bottle of wine fresh for the next pour. These stopper tops are created from our unique Peace Bronze - A material made from disarmed and recycled nuclear missile systems. 
Minimum Pledge: $30
California Directory of Fine Wineries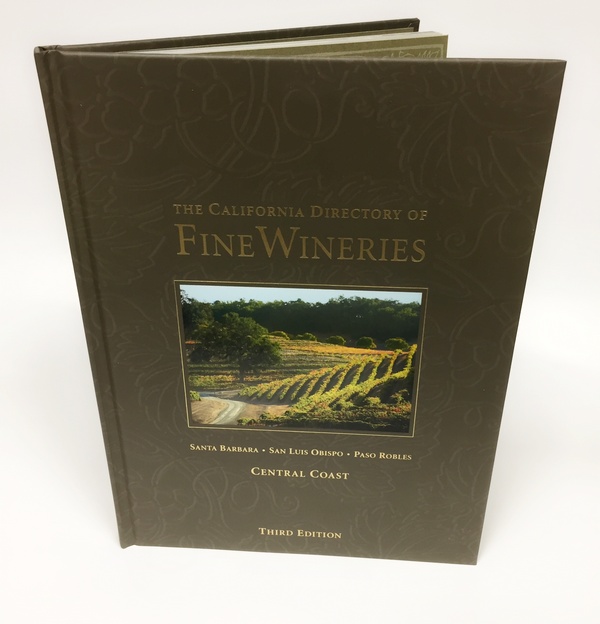 Profiles of 50 California Central Coast wineries, describing their signature wines, beautiful settings, and picturesque rural architecture. And more…
Minimum Pledge: $30
Straight Up Strings - Banjo Strings and t-shirt
Minimum Pledge: $30
Native Live Oak Tree Certificate
San Luis Obispo
Native Live Oak Tree in one-gallon containers. Ready to plant.
Minimum Pledge: $30