Pledge Drive Premiums
These premiums are available by phone only. Please call 800-549-8855 (549-8855) to pledge and claim one of these gifts. SOME GIFTS MAY BE 100% CLAIMED. WE WILL DO OUR BEST TO KEEP THIS LIST UP-TO-DATE.
From War to Peace Guitar Pick Pendant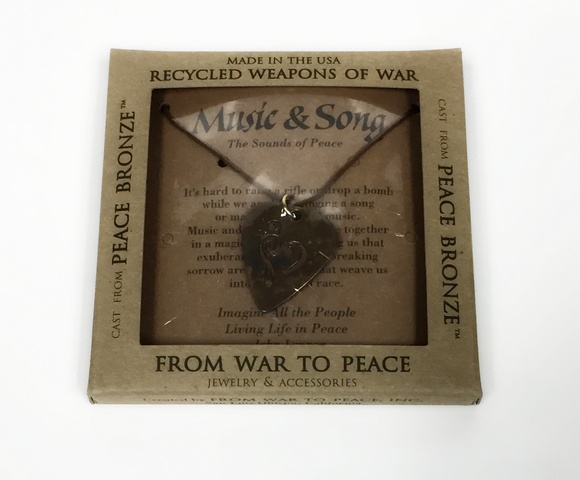 Music and Song It's hard to raise a rifle or drop a bomb while you're busy singing a song or making beautiful music.  Pendant measures 1 1/5" x 1"
Minimum Pledge: $60
From War to Peace Peace Sign Pendant (Blue or Green)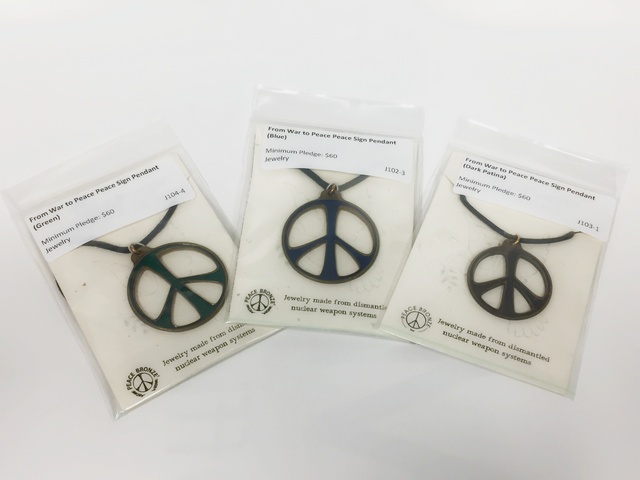 The peace symbol jewelry offered by From War to Peace represents the first time in history that the Peace Symbol of nuclear disarmament is actually created from disarmed and recycled nuclear weapons. 
Minimum Pledge: $60